Selfie at Andrea & Ethan's wedding

501 Union, Brooklyn

"How do you have this mumu?"

An exaggeration on accidentally always matching

The Swoon Event - a bridal show in Austin, TX

With the fabulous Sophie Parrott of The Marvelous Vintage Tea Party. Photo by Inked Fingers.

Selfie in Bonnie's apartment in Clinton Hill

inspired by Diane Arbus's twins portrait

Brooke & Adam's wedding

Brooklyn Winery, 2014

New friends, new business partners

An oldie but goodie from Alicia & Jenn's wedding in upstate New York in 2012.

Not to be bragadocious, but...

After showing our work at the Brooklyn Collective Photo Exhibition

"Modern Romance" at Sky Gallery in Gowanus, Brooklyn

Bonnie as Garth on Halloween

Because why not?

Backyard Fourth of July BBQ in Austin, Texas, 2014

Lauren loves Car2Go

Fun on the street

Brooklyn, 2012

Road tripping from San Francisco to Las Vegas. photo by Benjamin Heath

Call of the wild

Lauren as Wayne Campbell

Because... why not?

Weddings in Iceland

Lauren as Wayne Campbell

Because why not?
← Back to Thumbnails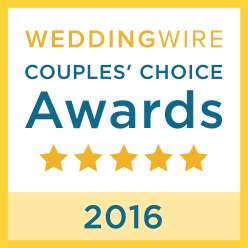 We are dear friends who believe in the power of collaboration.
As wedding photographers, this means that the relationship we build with our clients is part of the artistic process. We want to know the things that matter most to you — the things that make your heart swell.
We are weird and exuberant, loving and high on life. We find beauty in the light and in the shadow, and you'll see our eyes grow big when we get excited (it's our tell).
Lauren earned a B.A. in Journalism from Baylor University in 2006. She has been a professional photographer for nine years and has documented close to 200 weddings. She likes to get around town on a bicycle and is learning how to politically organize.
Bonnie earned a B.A. in Journalism from The University of North Carolina at Chapel Hill in 2007. She has been a professional photographer for five years and got her start with NYC food photographer Daniel Krieger. She is a lover of improv comedy and long-distance hiking.
We love what we do and feel very lucky to be able to do it.
Our home bases are New York City and Austin, Texas, but we are available for travel worldwide.
Write to us and let's find out more about each other!
As seen in 100 Layer Cake, The New York Times, Austin Culture Map, Borrowed & Blue